As announced earlier this month, we are getting ready to launch our new billing system. There are few changes that require your action. Our new system is available at https://www.acevpn.com/clients/.
Reset members area (website) password
Before you login to the client / members area, you need to reset your account password. Use the email registered with us to request a reset. Your existing website password will not work.
Manage VPN Account
Under Services menu > choose My Services and then choose View Details for the account you wish to manage. Details page will allow you to change your VPN password, Download password file for Windows operating system, Activate IP address for Smart DNS / Unblock TV and also download OpenVPN configuration files.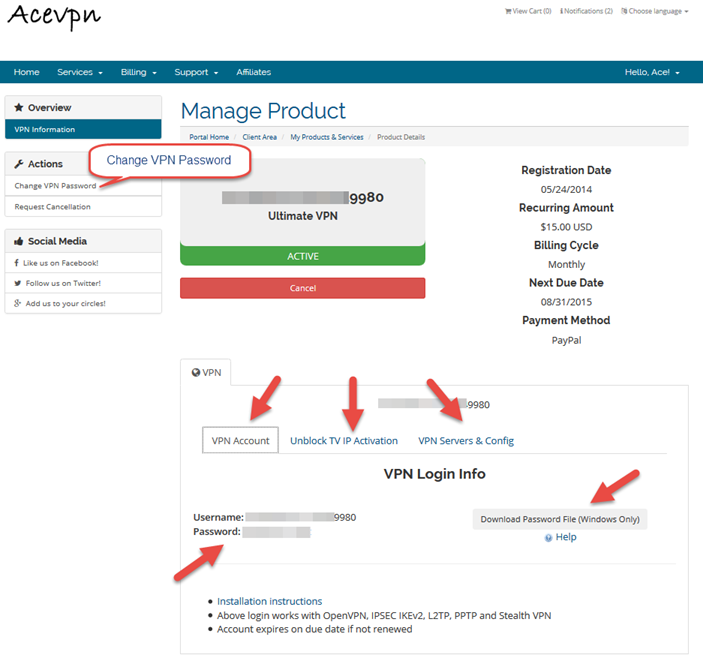 1-click activation url for Unblock TV / Smart DNS
You need to get your new 1-click activation link from VPN services page. Your existing 1-click activation url is not compatible with the new system and will stop working.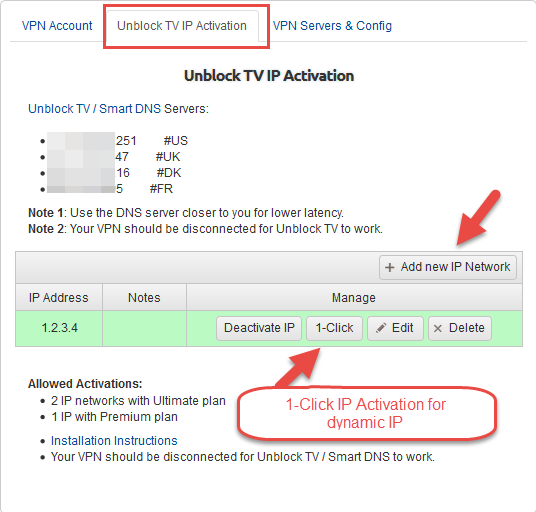 Questions?
If you need any assistance, do not hesitate to contact us.