Most ISP's use dynamic IP addresses, which are assigned by the network when devices connect. These IP addresses are temporary, and can change over time. When your IP address change, your new IP has to be re-activated before you can stream videos and movies with Smart DNS service. 1-click activation simplifies and automates this process.<
How does 1-click activation url work?
When you activate your IP address for the 1st time, you are given a unique url. Bookmark 1-click url in your browser and open bookmarked link when your IP address change. Our system will detect your IP and reactivate for Unblock TV.
Can I use dynamic dns (DDNS) client to activate IP?
Absolutely. Our 1-click activation url can be used with most dynamic dns programs to activate IP without manual intervention. Dynamic DNS clients built into DD-WRT and Tomato routers are also supported.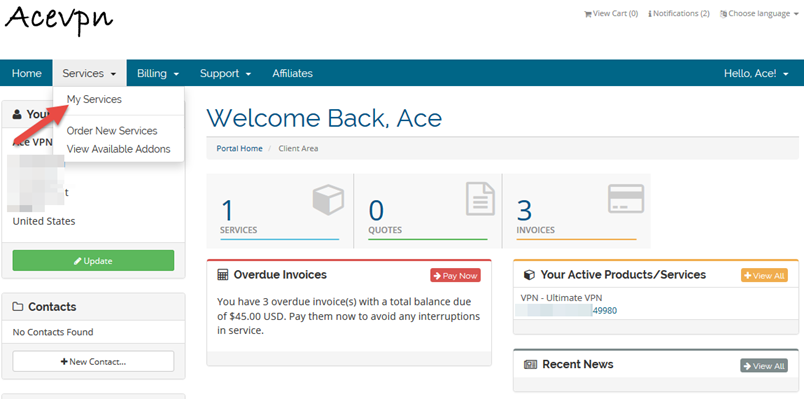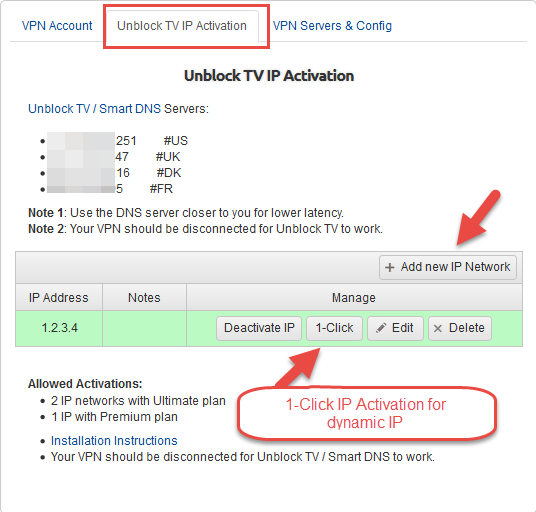 1-Click Activation with Tomato & DD-WRT Dynamic DNS
In your browser, login to the admin page of your router. By default this is available at http://192.168.1.1.
Go to Basic > DDNS. Under Dynamic DNS input as follows.
Service: Custom Url
URL: Your 1-click activation url