Our features packed VPN plans start from $3.89 per month. All our plans come with unlimited bandwidth, fixed pricing and a great mix of low latency bandwidth from over 50 major providers.
Smart DNS, a service to stream videos, movies, music and sports is included for Free ($5 per month value).
We are a no log VPN service provider. We control our servers and network. We power the network of many other VPN providers. Our customers consistently rate us high for best service!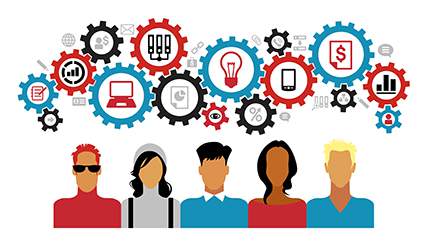 Unlimited bandwidth
Unlimited switching
Protocols include OpenVPN, IPSEC IKEv2, IKEv1, Stealth, L2TP, PPTP
Military grade security
Works on major operating system and devices – Windows, Mac, Linux, iPhone, iPad, Router
No Logs VPN. 100% anonymous and private
Fixed pricing, no hidden charges or fees, no contract
Bitcoin, Paypal, Credit card, Check and wire transfer payment methods
Free remote installation
Works all over the world
No buffering. Faster than VPN
Unlimited bandwidth
Unlimited devices. Works on Windows, Mac, Linux, iPhone, iPad, Router, TV, Gaming consoles, Entertainment systems
Over 115 channels to stream Sports, Videos, Movies and TV Shows
Watch Netflix, Hulu, iPlayer, Sky, CBS and many other streaming content
Free with VPN account
We are a no logs VPN service. We do not log period. No meta-data logging, no traffic logging, no bandwidth usage tracking. We do not have any hidden fair usage policy.
Our VPN servers do not store any personal identifying information (PII).
We respect your privacy. We do not sell any of your information to 3rd parties.
We offer bitcoin payment method for true anonymous payment. If you are paying with credit card, we need your billing address to process your payment and to protect ourselves from charge back.
We have servers in 25+ countries and 50+ locations. The locations we advertise are physical locations. We do not fake server locations. Traceroute can confirm this.
We offer VPN services with next gen security. Our Elliptic curve cryptography offers best security and is available on both OpenVPN and IPSEC IKEv2.
We offer OpenVPN and Tunnelblick software as signed and published by the developers. We do not customize nor brand the software. We also do not offer any closed source apps, black boxes, etc. that can potentially do sneaky things.
We publish Transparency report
We do not sponsor on review sites. As expected, we are not top 1 on these sites. However, we do offer affiliate commission for every sale.
We offer free VPN as a way to try our services. We do not sell any information nor log any traffic.