In simple words, Acevpn's Stealth VPN works in countries like China, etc. where VPN protocols are blocked using deep packet inspection (DPI) by changing the protocol fingerprint to make it appear like HTTPS traffic. This solution is currently in beta and works on Windows, Mac and Linux. Email us to get access.
Summary
Install Acevpn proxy helper
Connect to stealth OpenVPN config
Enjoy!
Windows Instructions:
Download and extract Acevpn-China-Stealth-DPI-Windows.zip to a folder on your C: (eg. C:temp). Email support (at) acevpn.com for the file
Run Acevpn-obfsproxy-installer.exe and follow the instructions. Acevpn Obfsproxy installs as service and starts automatically on Windows boot
Copy the config file acevpn-tcp-compatible-China-stealth.ovpn to C:Program Files (x86)OpenVPNconfig . On 32bit machine, copy the file to C:Program FilesOpenVPNconfig
Run openvpn as administrator and connect to acevpn-tcp-compatible-China-stealth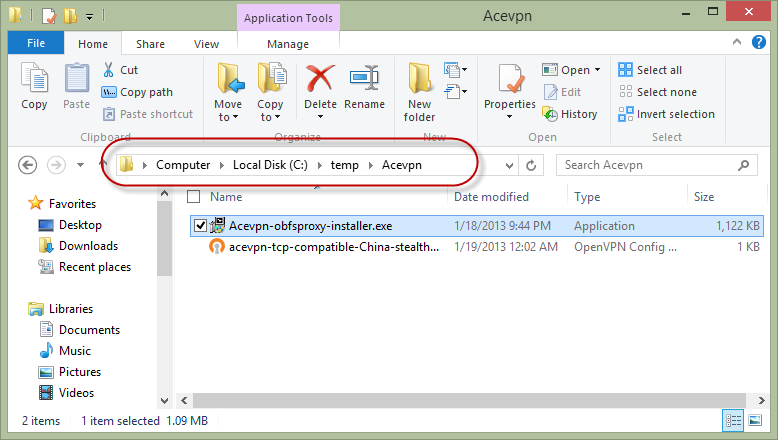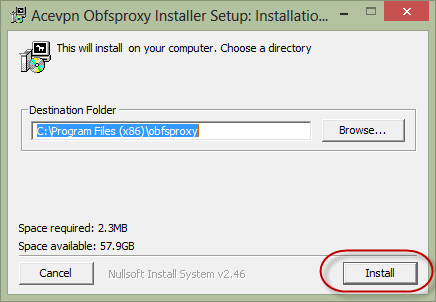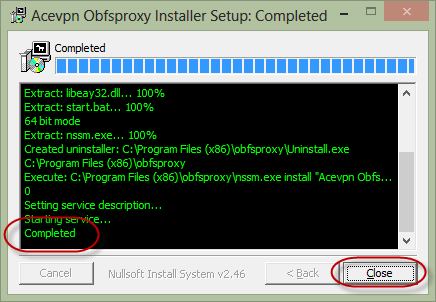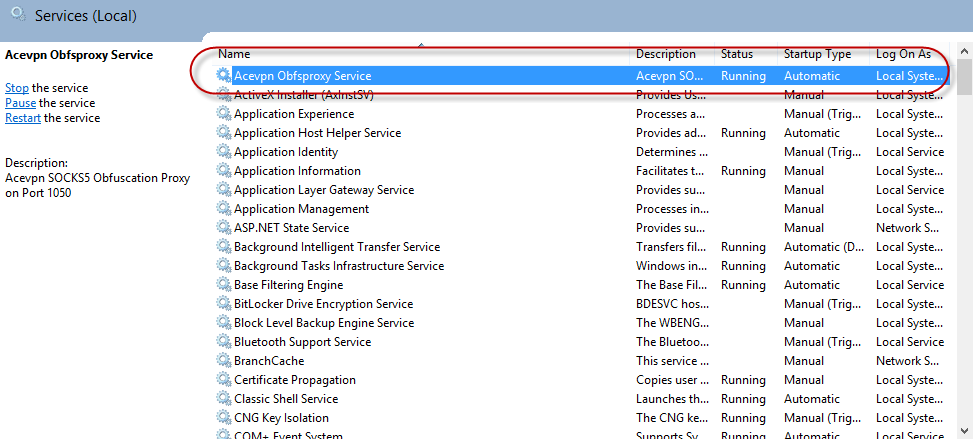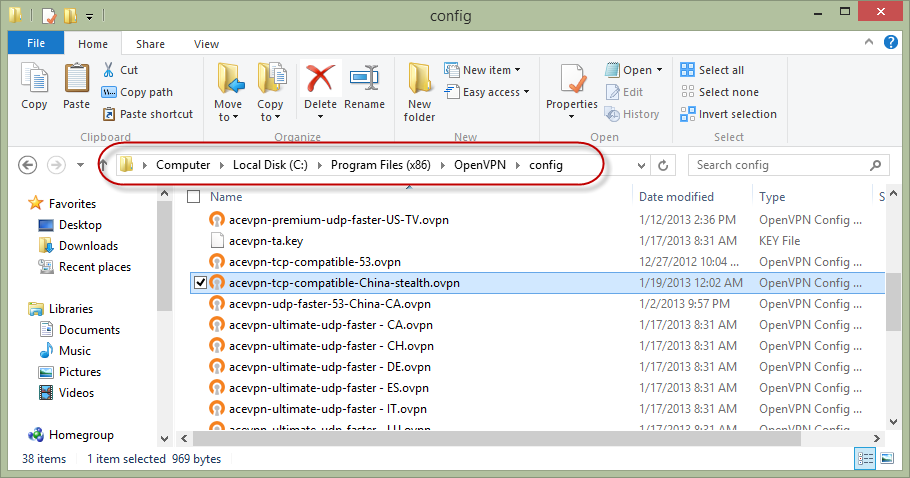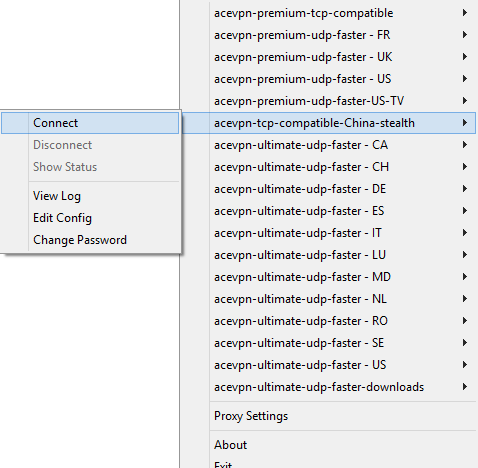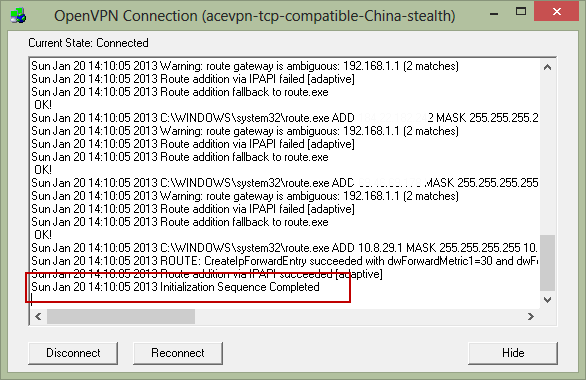 Mac Instructions:
Download and extract Acevpn-obfsproxy-installer.zip to a folder on your desktop. Email support (at) acevpn.com for the file.
Copy the config file acevpn-tcp-compatible-China-stealth.ovpn to ~/Library/Application Support/Tunnelblick/Configurations. ~/ is your home directory
Run AcevpnObfsproxy before starting Tunnelblick
Run Tunnelblick and connect to acevpn-tcp-compatible-China-stealth
Make sure you disable "Monitor Connection" under Details in your Tunnelblick menu to avoid constant restarts