Torrents are a popular way of downloading large files – legal, and in some cases, not so legal. There are several security, privacy and legal concerns and implications pertaining to torrents. Several forums and web sites promote use of proxies, VPN and even best VPN service providers to download torrents. Remember, not every VPN and Virtual Private Network protocols are safe. Continue reading to gain more insight into the entire process of torrenting and how to remain safe and anonymous while using BitTorrent VPN.
Torrenting utilizes a P2P network for transferring small bits of a larger file between various users potentially increasing download speed. A BitTorrent Protocol is used for this process as it enables several users to download and share (upload) the same resource among others. The protocol is far more efficient than downloading via http or https.

How to Download Torrents?
Install a torrent app.
Search for your desired torrent on BitTorrent tracker website / Google / Bing.
Download the torrent file and open it in your torrent client.
Set download location.
Monitor the download (and upload).
Peer-to-Peer VPN offer features that are essential to torrent in a safe manner. It creates an encrypted tunnel between your device and the online world.  Best P2P VPN service offers robust tunneling protocols, zero logging policy, kill switch, and high anonymity among other things.
Is it legal to download Movies, Videos, Shows and Apps via Torrents?
Copyright infringement occurs when you use or distribute information without permission from the person or organization that owns the legal rights to the information. Piracy is a serious offence and often lead to hefty fines and imprisonment.
Pirate Bay, Megaupload, Torrentz and several other popular web sites have been shut down and owners were arrested for breaking copyright laws and promoting copyright infringement. According to TorrentFreak and Reddit; box-office blockbusters, movies, hit shows like Game of Thrones, popular apps, etc. are easily available to download on Torrents.
When a copyright holder learns of a violation, a DMCA takedown notice is issued to the service that hosts the offending website or to the internet service provider (ISP) of the violator. ISP's will issue that user a warning. Repeated warnings may result in disconnection / termination of service.
A copyright troll (person or company) that enforces copyrights it owns for purposes of making money through litigation, in a manner considered unduly aggressive or opportunistic, generally without producing or licensing the works it owns for paid distribution. Critics object to the activity because they believe it does not encourage the production of creative works, but instead makes money through the inequities and unintended consequences of high statutory damages provisions in copyright laws intended to encourage creation of such works.
How do they do it?
Mass mail threats: Trolls send out thousands of threatening letters to possible copyright infringers, a.k.a "Doe Defendents.". These letters threaten to sue for the maximum amount under law ($150k) if the defendant does not settle now. 1 in 10 typically settle $500 – $3000.
File Claim: Trolls pay around $400 per case to file a claim, but with a 40% settlement rate, they don't mind the cost.
Repeat above steps.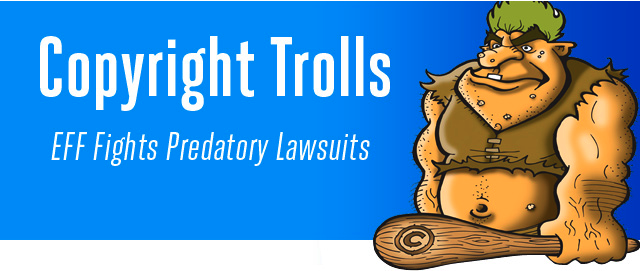 Finding Reliable Torrent VPN Services
When it comes to providing world-class P2P and Torrent support, a vast majority of providers claim to be more trustworthy towards their target audience. However, a quick search on reddit or Google have shown us how frequently notices have been served to VPN users. These notices are more specifically served for issues concerning logging activities of users, IP leaks, and DNS leaks. That's one reason why the experts (not the review sites filled with affiliate links) suggest you go with a few experienced VPN providers only.
Hackers Spread Malware through Torrents
Using torrents to infect computers is nothing new.  Ransomware, malware, spyware and virus are distributed as cracks for commercial software. Some malware even creates a reverse tunnel giving hacker full access to your computer. These rogue programs stealth bandwidth, constantly upload photos, passwords and other private data putting your family at risk.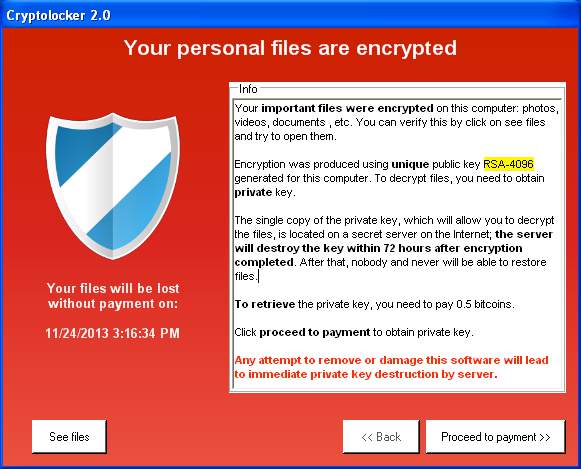 Kodi addons use BitTorrent
VPN Hides Your IP address
A good VPN keeps your IP hidden, make you anonymous and protects from trolls and other data mining companies. However, many VPN providers have been caught lying about their logging policy, false advertising, stealing bandwidth and even spreading malware and virus and putting your private data at risk. Ace VPN is the best way to remain anonymous while surfing the online world.

Acevpn Safeguards You from Torrential Hacking Attacks
Ace VPN does more than merely breaking internet restrictions. We safeguard your presence from hackers that attack via P2P sharing websites. Military grade encryption protects your private data from snooping. We offer an additional layer of security to protect against copyright trolls and data miners. VPN server act as an intermediary between you and the outside world online protecting you and your network from all forms of malicious attacks. After all, what you want is to enjoy Internet without those prying eyes and AceVPN ensures just that for you.