At a time when startups are dominating the business world, small businesses are indeed dictating the terms of their expansion. Numerous small businesses are competing with the major industry players in several aspects and that too in equal measures. These businesses owe much of their global recognition to the initial success of their projects.
Traditionally, businesses private networks are often protected with firewalls meant to block unauthorized access from outside the company. To protect the network and the data transmitted and stored on it, security professionals recommend to use a Virtual Private Network (VPN) when accessing the network remotely.
A VPN creates a secure encrypted connection and tunnels traffic to a proxy server. "The encrypted connection protects the data on the device, thus preventing hackers from accessing sensitive information". VPN also anonymizes the user and virtually changes the user's location, an added plus if the user is traveling for business and wants to access content from home that may otherwise be blocked.
By using a VPN for remote connections, small businesses build in a layer of security they otherwise may not have. The VPN for remote business networking keeps sensitive information private. This is especially important for those who depend on hotel or other public Wi-Fi hotspots for their work connections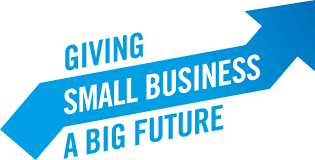 Few Reasons Why Small Businesses Need VPN
Entrepreneurs often conduct their operations from temporary setups. It forces them to utilize some public Wi-Fi network thereby enhancing the risk of his private data being accessed by outsiders.

Small business owners are mostly known to run their businesses with the help of provisional employees. It involves the risk of passing essential business information into the hands of outsiders. Spreading of such data into distant locations can also ruin the prospect of business expansion within a real short span of time. Data leakage can negatively impact the business.

Small businesses are known to lure users by enabling them an easier access to online connectivity for free. Sharing of crucial business data with complete strangers has to be limited right from the very beginning.

A loosened security set up created by small-scale businesses turn them into easier prey for hackers.
Ensures security from cyber criminals: Secure internet connectivity is always in demand with Internet users. Users from around the globe need a service that can assure setting up of a secure platform against a steep rise in cybercrime. AceVPN offers a solution that's truly essential for obstructing malicious attempts in tracking data usage and fetching key business data.

Simplicity and ease of use – We also offer free installation.

Expands business networks safely – Ace VPN ensures a safe mode of communication between multiple users without any risk of company data being hacked.

Switch location on demand – With us, you'll always remain anonymous and your true location is hidden.

For one low price – cheaper than a cup of coffee, our plans start from $3.89 a month.